Gary A. Michak Lakefest Ride 2019
Ride for fun at Harvey's Lake Lake Fest and help children at the Wilkes-Barre Family YMCA! All are welcome to enjoy a day of fun after the race at Harvey's Lake Beach Club Lake Fest!
Register online for only $40 Deadline August 1st
Day of registration starts at 7:30 am.
Date: August 3, 2019
Start Time: 8:00am
Location: Harvey's Lake
Ride Length: Approximately 33 Miles
Start: Grotto Pizza Parking lot
Finish: Harvey's Lake beach near game commission boat launch

---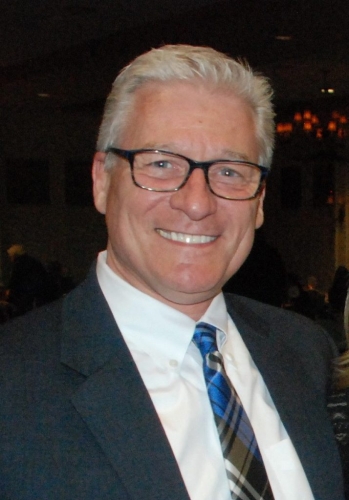 Gary A. Michak dedicated his life to giving back to others. He taught martial arts to children and adults, ran a successful law practice, and during the last year of his life campaigned for a Magisterial District Judge position in the hopes of creating a safer, stronger Back Mountain community.

Help us carry on his legacy by supporting the Gary A. Michak Lake Fest Ride 2019, a bicycle ride, with all proceeds going to support Wilkes-Barre Family YMCA kids.
---
Event Day Notice: Bridge will be closed that day. Please go around Old Lake Rd. and turn right at Grotto Pizza.
---
RULES OF THE ROAD: This is a bicycle ride NOT a race!
WEAR A HELMET
BE CONSIDERATE OF MOTORISTS
NO MORE THAN 2 RIDERS SIDE BY SIDE/ SINGLE FILE ON NARROW ROADWAY
STAY AS FAR TO THE RIGHT OF LANE AS POSSIBLE
PASS OTHER CYCLISTS WITH CAUTION SIGNAL "ON YOUR LEFT"
NO USE OF I-PODS, EARBUDS OR MP3S WHILE CYCLING
SMILE AND ENJOY!
---
OUR SPONSORS
Lewith & Freeman Terry Eckert
Mericle Construction Inc
Harold's Pharmacy, Inc
PNC Bank
O'Donnell Law Offices
Pediatric Associates of Kingston
Clements Dentistry
Monk Heating and Air Conditioning
RN FITCH/MCGRATH Enterprises
Quixote Enterprises
J and J Deli
Text Alerts
Text FILLMEIN to 84483 to receive Facility alerts.
Text WBYCW to 84483 to receive Child Watch alerts.
Text OUTDOOREX to 84483 to receive Outdoor Goup Exercise alerts.
Text GROUPEX to 84483 to receive Indoor Group Exercise alerts.
Text YGYMS to 84483 to receive Gym Alerts alerts.
Text YCHILDCARE to 84483 to receive Childcare alerts.
Text WBFAM to 84483 to receive Youth and Family Programming alerts.
Text WBKIDS to 84483 to receive School Age Child Care alerts.
Text YTEEN to 84483 to receive Teen Programming alerts.
Text YMCAOFF to 84483 to receive Summer O.F.F. alerts.
Text YCKDAY to 84483 to receive Day Camp alerts.
Text YCKOVERNIGHT to 84483 to receive Overnight Camp alerts.
Text YCKFAMILIES to 84483 to receive YCK Families alerts.
Text POOLALERTS to 84483 to receive Mericle Pool alerts.
Text WBYST to 84483 to receive WBY Swim Team alerts.