STUDIO X – SMALL GROUP TRAINING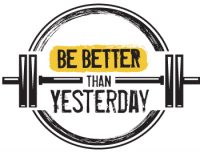 The Wilkes Barre Family YMCA has all your cross training needs! STUDIO X is located on the second floor of our facility in front of the group exercise studio. Our signature small group training program led by certified instructors provides cross training exercises based on constantly varied functional movements.
"I started doing doing studiox once a week last session and this session I have joined 3x a week! Now I am training to run my first Spartan Race in July and very excited because I know I am going to be ready for it."

– John
---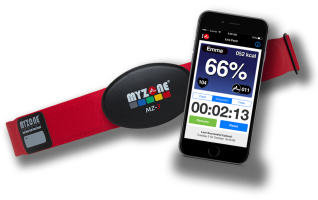 Introducing MyZone
We're bringing brand new state-of-the-art technology to our YMCA and we are launching it in our fall sessions of Studio X! Watch this video to see what everyone has been whispering about.
MyZone is a tracking device with 99.4% accuracy as compared to an EKG. That means you can't get any closer to seeing your actual calorie burn, heart rate, effort and more. We will provide the belts to wear during class and you will see your effort on a TV in real time!
Watch and learn.

How will it work for us?
Use of MyZone MZ1 Belts will be a complimentary benefit for Studio X participants during class
Belts will be passed out each class and you can monitor your effort on the screen
Yes it is optional. We will not make you wear one. (but it will multiply your success over time if you do)
Belts must be returned at the end of each class.

Belts will be MZ1 – Meaning they will only track in Studio X
Yes, belts will be clean and sanitized after each use

MZ3 personal belts can be purchased. Email Lauranel Banks for a coupon code to save $70 if you are interested in purchasing your own belt that can be used anywhere! In any class, outside, at home, on vacation… ANYWHERE!
---
STUDIO X – OUR VISION
We pride ourselves on offering diverse options
We to cater to all fitness levels
We believe everyone deserves to be successful
We use weight and resistance to challenge you or assist you when needed
We sprinkle in cardio and HIIT training
We play games and have friendly competitions
We are a team environment
We create accountability and forge friendships
FALL 2019 CLASS OPTIONS
FALL I (8 weeks):
September 3 – October 27
Registration Opens – Members: August 12
Non-Members: August 19
FALL II (8 weeks):
October 28 – December 22
Registration Opens – Members: September 30
Non-Members: October 7
REGISTER HERE: Register for as many classes as you like!
DAYS & TIMES
Monday and Thursday – 12pm
Monday, Wednesday, Thursday & Friday – 5pm
Monday – 7pm
Saturday – 8am
Level One Classes – Tuesday -12pm & 5pm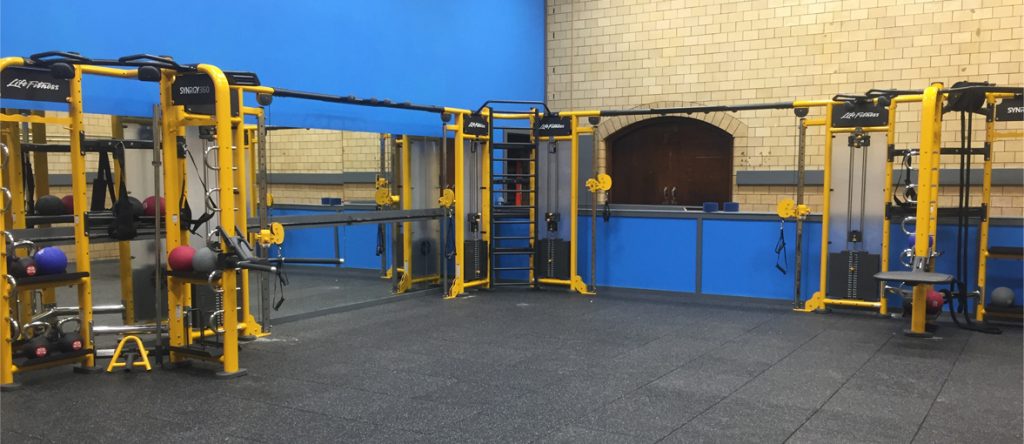 ---
Testimonials
"I just wanted to drop a note of thanks to you for adding the StudioX classes. Last week, I completed the Scranton half-marathon in a little over two hours and while I was on a cardio training blueprint, I would argue that it was the 12+ weeks of training at StudioX that gave me the strength to finish strong. Also, StudioX allowed me the ability to get right back into the gym two days later. This is a testament to StudioX and what it can do for anyone. I was not sure I would be able to complete the course, but I would argue that StudioX was the perfect cross training that I needed to keep my body performing at high levels under racing conditions.

Thank you to Lauranel Banks and Mary Price who were the trainers for the sessions I participated in and the YMCA for adding this group fitness option. Also, a special thanks to all the members who worked to push each other in our classes. It has made and continues to make a difference in my life. I know that if you give it a try, it will help you reach your goals, whatever they may be. "

– In thanks, Vito Malacari
---
"I had a body composition assessment at the beginning and end of my session. I lost 2% body fat in the 4 weeks!!! Only doing Studio X twice a week. I ran a few times too, but still, I'm so excited about it. My body fat was not in the 'desirable range' when I started."

– Michelle
Have Questions?
Contact: Lauranel Banks, Wellness Director
Email: lauranel.banks@wbymca.org
Text Alerts
Text FILLMEIN to 84483 to receive Facility alerts.
Text WBYCW to 84483 to receive Child Watch alerts.
Text GROUPEX to 84483 to receive Group Exercise alerts.
Text YGYMS to 84483 to receive Gym Alerts alerts.
Text YCHILDCARE to 84483 to receive Childcare alerts.
Text WBFAM to 84483 to receive Youth and Family Programming alerts.
Text WBKIDS to 84483 to receive School Age Child Care alerts.
Text YTEEN to 84483 to receive Teen Programming alerts.
Text YMCAOFF to 84483 to receive Summer O.F.F. alerts.
Text YCKDAY to 84483 to receive Day Camp alerts.
Text YCKOVERNIGHT to 84483 to receive Overnight Camp alerts.
Text YCKFAMILIES to 84483 to receive YCK Families alerts.
Text POOLALERTS to 84483 to receive Mericle Pool alerts.
Text WBYST to 84483 to receive WBY Swim Team alerts.