#GivingTuesdayNOW is May 5, 2020

#GivingTuesdayNow is a global day of giving and unity that will take place on May 5, 2020 as an emergency response to the unprecedented need caused by COVID-19.
---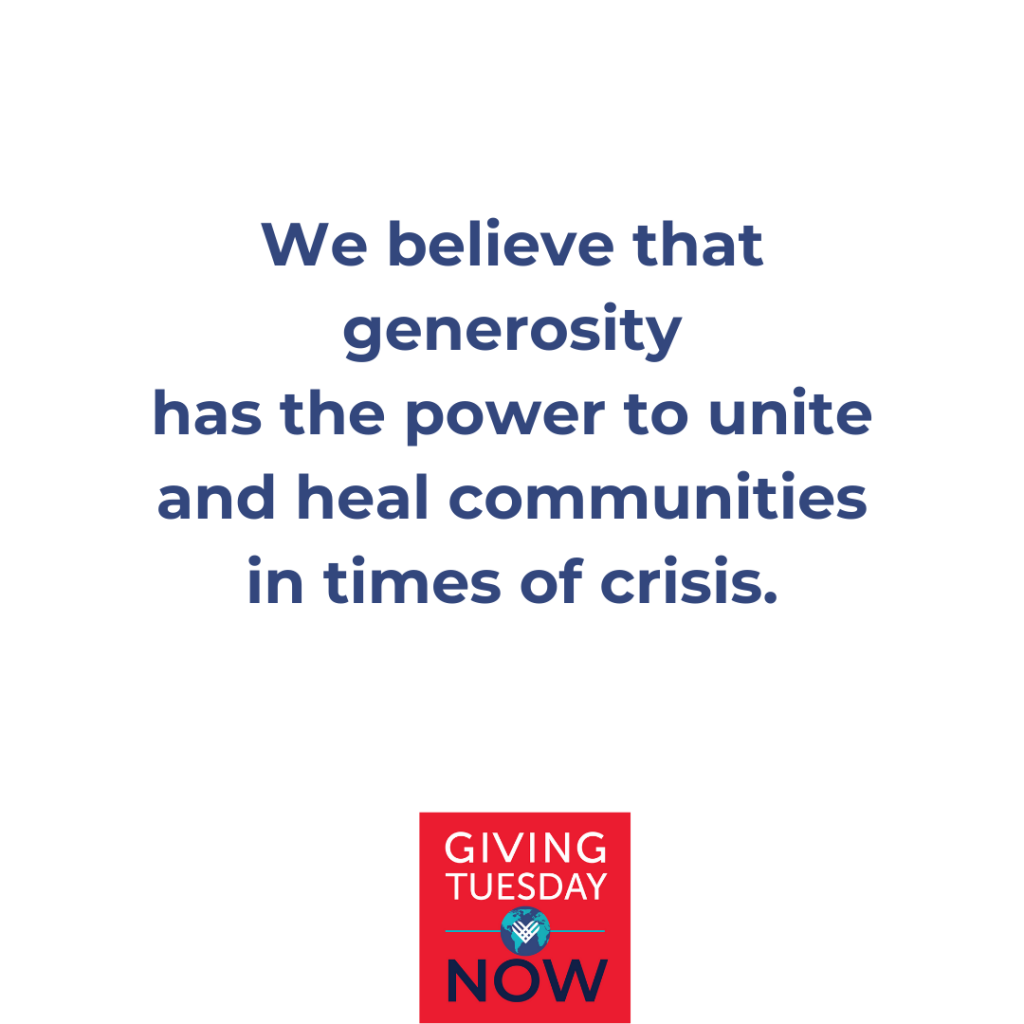 It is an opportunity for people in our community to stand together in unity–to use their individual power of generosity to remain connected and heal.
#GivingTuesdayNow emphasizes opportunities to give back your community and causes you are passionate about in safe ways that allow for social connection and kindness even while practicing physical distancing.
You can show your generosity in a variety of ways during #GivingTuesdayNow–whether it's helping a neighbor, advocating for an issue, sharing a skill, or giving to causes, every act of generosity counts.
To donate to the Wilkes-Barre Family YMCA #GivingTuesdayNow campaign, click here and choose the Giving Tuesday Now campaign as your campaign of choice.
If you have any questions about #GivingTuesdayNow, contact Lindsay Landis at lindsay.landis@wbymca.org.
Text Alerts
Text FILLMEIN to 84483 to receive Facility alerts.
Text WBYCW to 84483 to receive Child Watch alerts.
Text OUTDOOREX to 84483 to receive Outdoor Goup Exercise alerts.
Text GROUPEX to 84483 to receive Indoor Group Exercise alerts.
Text YGYMS to 84483 to receive Gym Alerts alerts.
Text YCHILDCARE to 84483 to receive Childcare alerts.
Text WBFAM to 84483 to receive Youth and Family Programming alerts.
Text WBKIDS to 84483 to receive School Age Child Care alerts.
Text YTEEN to 84483 to receive Teen Programming alerts.
Text YMCAOFF to 84483 to receive Summer O.F.F. alerts.
Text YCKDAY to 84483 to receive Day Camp alerts.
Text YCKOVERNIGHT to 84483 to receive Overnight Camp alerts.
Text YCKFAMILIES to 84483 to receive YCK Families alerts.
Text POOLALERTS to 84483 to receive Mericle Pool alerts.
Text WBYST to 84483 to receive WBY Swim Team alerts.